Pittman's Gun Task Force: They Are Who We Thought They Were
Six months ago Anne Arundel County Executive and wealthy horseman Steuart Pittman announced the formation of a Gun Violence Prevention Task Force that would be unveiling recommendations to curb gun violence in the country. The Task Force was full of anti-gun zealots and Democratic activists, which let many including me to note that Pittman had rigged the Task Force to deliver a pre-ordained result. As I wrote in August:
This isn't a Task Force that is going to seriously consider all avenues for ending gun violence. It's a task force that is designed for one thing, and one thing only; to promote further restrictions on gun ownership in Anne Arundel County that are even stricter and more draconian than the already draconian state laws…..
…..Like so many Democratic commissions and task force, the results were baked into the cake.
Pittman continues to defend his decision to create a monolithic Task Force that almost entirely believes the same thing. In comments yesterday defending his decision to deliberate exclude gun rights groups from the Task Force, the Capital reports:
Trending: What Is a Hero?
Pittman stood by the decision Thursday night to not include gun rights experts because the task force was not meant to examine or interpret the Second Amendment.
"We don't have the power to do that at the county level," Pittman said.
Pittman's statement is incredibly bizarre considering gun rights groups are not individuals who sit around and "examine or interpret the Second Amendment." They are, however, people who understand the Second Amendment and how to properly use and handle firearms. And the anti-gun activists on the Task Force are severely lacking in both their understanding of the Second Amendment and how to properly use guns.
The Task Force released its preliminary recommendations yesterday. And you won't be surprised to learn how right I was. The Task Force's recommendations include other "health" related ways to combat gun violence, but the real meat and potatoes of the Task Force recommendations include further draconian restrictions on gun rights.
Here are the legislative remedies suggested by the Task Force to "Support Gun Safety Measures at Every Level of Government":
Support local Anne Arundel County legislation to require reporting lost or stolen guns within 48 hours in the county. The current state requirement is 72 hours.
Support local Anne Arundel County legislation to limit access to firearms by minors by requiring unattended firearms to be secured with a child safety lock.
Support statewide legislation to accomplish the following:

Require buyers of rifles and shotguns to have a qualifying license and be subject to a background check prior to purchase;
Restrict firearm access for those convicted of alcohol-related offenses;
Restrict firearm access for those charged with or convicted of intimate partner violence and develop a process for these individuals to surrender their firearms.
Of those, the only proposal that is relatively inoffensive is the stolen gun requirement, as that does not directly impact the ability of a gun owner to safely use their weapon. However, the other proposals are straight out of the toolbox of the anti-gun activists that comprised the commission. These participants took their wish lists and transposed it into recommendations from the Task Force:
Child Safety Locks are a nice idea, in theory, however they render firearms virtually inoperable in a situation where the user would need to use the weapon in self-defense;
Long gun licensing and background checks for long gun purchases has long been a goal of anti-gun activists and Democrats who promised after the Firearms Safety Act of 2013 that there would never be legislation toat proposed long gun licensing and backgrounds checks for long gun purchases. This legislation nearly passed last year and will be at the top of Democratic legislative priorities in the 2020 General Assembly session;
Restricting firearms for alcohol-related offenses is a tremendously broad category that covers all matter of sins. Get convicted of a DUI? Your gun rights are restricted. Get nailed with public intoxication? Your gun rights are restricted. Get an open container violation? Your gun rights are violated. This recommendation takes a wide variety of crimes related to alcohol and attempts to wipe away constitutional rights without any respect for how these prior incidents affect the ability to safely use a firearm. What's more telling is that the Task Force wants to limit the ability of those committing alcohol crimes to own weapons, but does not recommend this gun restriction apply to individuals who are convicted of crimes related to marijuana consumption even if the crime is the same i.e. Driving Under the Influence, etc.
Another too-broad category is restricting individuals involved in "intimate partner violence" to surrender their firearms because it is unclear what the intent of the proposal is. Those convicted of this crime already have restrictions placed on their gun rights. Those who are currently charged are already subject to temporary restricting of their weapons based under Maryland's Red Flag law. This means the only new suggestion the Task Force is making is that those who have been charged but exonerated of these charges should not have their firearms returned to them. A draconian suggestion that would restrict the rights of those falsely accused.
Some of the non-legislative related recommendations of the Task Force range from the absurd to the comical. The Task Force actually made the recommendation to  "Improve mental health and decrease risk behaviors among adolescents by promoting increased sleep through healthy school start times" with a straight face. But some of the other recommendations include:
"Develop and implement a coordinated plan for primary care and emergency room providers to screen for gun safety." There's a lot of things that can be said about that, but it can best be explained by a piece published in the Annals of Internal Medicine in 2016 noting that "physicians may ask about firearms (with rare exceptions), may counsel about firearms as they do about other health matters, and may disclose information to third parties when necessary. "
"Support national testing for knowledge and proficiency in gun use prior to purchase." I don't recall this saying anything about requiring a test to exercise my rights.
"Partner gun sellers with suicide prevention organizations, domestic violence prevention organizations and gun safety organizations so that life-saving resources are available at the point of sale." It's obvious that these folks have never actually walked into a gun shop, talked to a gun dealer, or talked to a gun-rights activist. The most boisterous proponent of gun safety are people who are involved with guns; gun dealers, gun rights groups, gun ranges all preach gun safety and are happy to provide resources to discuss gun safety. The only people who think gun owners aren't interested in safety are people who have never talked to gun owners.
There's a whole host of ideas that sounds a lot like using county government resources on producing and disseminating anti-gun propaganda. This includes:

"Create a strategic communications plan for the deployment of gun violence prevention messages to the public, including the development of a communications and public outreach calendar."
"Create a strategic communications plan for the deployment of gun violence prevention messages to the public, including the development of a communications and public outreach calendar."
"Develop a comprehensive resource guide listing services available to victims of gun violence modeled on successful outreach strategies such as the community outreach postcard and the community resource guide template developed by Moms Demand Action for Gun Sense in America." (Yes, the actually suggesting disseminating Moms Demand Action products using county resources)
"Compile public outreach lists of community associations, county government contact lists and economic development resources that are used to share and disseminate information."
"Create a video/series about gun violence prevention issues and use as Public Service Announcements on Anne Arundel Public TV, in schools and on social media channels."
"Create pre-packaged content (text and graphics) on priority topics that can be easily shared in community newsletters and on social media."
So after all six months of this, after all of Pittman's defenders saying that I was wrong for criticizing his Task Force, after all of the gun rights groups noting that keeping them off the Task Force would produce a biased, we get exactly what we knew we were going to get six months ago. Basically: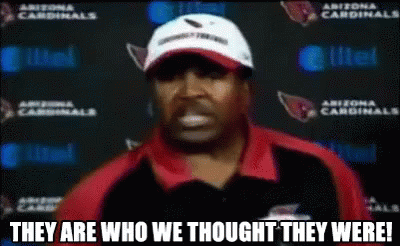 The recommendation of Steuart Pittman's Gun Violence Task Force is not the recommendation of a group that seriously considered solutions to gun violence. They are the recommendations of a group of people with preconceived notions assembled to reach a predetermined outcome. The recommendations show a clear bias against gun owners and gun ownership, an opinion that government should be used to disseminate propaganda promoting specific political outcomes, and a complete lack of knowledge of and respect for our constitutional liberties. Both the County Council and the General Assembly should reject the proposed legislative remedies as a product of a bias commission designed to fill the personal wishes of Steuart Pittman and his dark money funded activist allies and not the people of Anne Arundel County.
---
---