Purple Line Activists Behaving Badly
One of the active groups on Social Media supporting the Purple Line boondoggle is the Action Committee for Transit, a Montgomery County based organization that is all in on getting the state to build the new line in Prince George's and Montgomery Counties.
Just today they some other allies embarked on an odd-ball tour of the Purple Line, explaining to a cardboard cutout of Governor Hogan about the benefits of the Purple Line. I wish I was making this up, but I'm not.
Some of ACT's other ways of trying to get Governor Hogan's attention are a little more………curious. The organization agreed (initially) at least with a pejorative that a supporter of the Purple Line called Governor Hogan, and agreed with this individual's analysis that Governor Hogan is trying to make Marylanders die of heart attacks. Again, I wish I was making this up. What's more amusing is the fact that they attempted to delete their support of this analysis after I brought it to their attention. But they forget that the internet is forever…..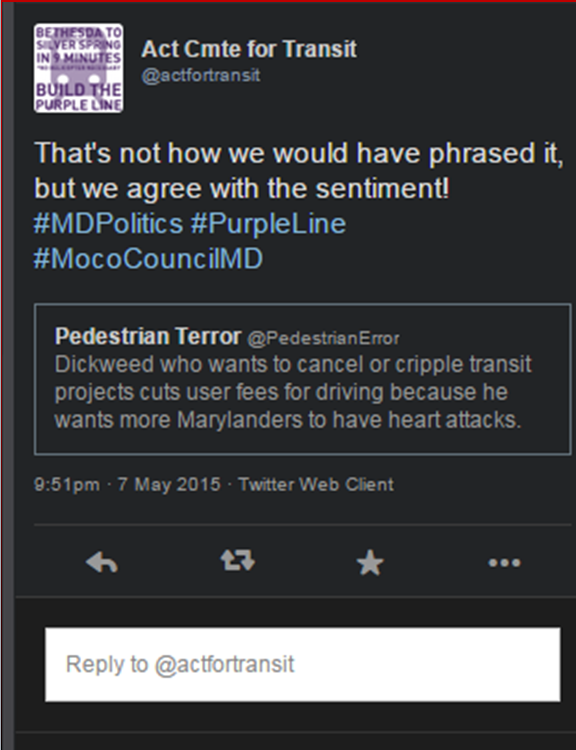 Trending: Red Maryland Radio: The Final Episode
I've contacted ACT President Nick Brand for comment on the matter, but he has not responded as of yet. But I would encourage you to ask Mr. Brand yourself  and see if the other ACT Board members are on board with this kind of juvenile nonsense.
---
---